Fancy Dance wins the Arthouse Cinema Award at the Loft Film Fest 2023
The film FANCY DANCE by Fancy Dance received the Arthouse Cinema Award at the Loft Film Fest 2023.
The jury, formed by Klaudia Elsässer (Pannonia Entertainment, Budapest, Hungary), Jeff Mitchell (Phoenix Critic's Circle / Art House Film Wire, USA) and Anaïs Pitkevicht (Festival consultant, France) stated as following:

"Director Erica Trembley's riveting road-trip drama is our choice for the 2023 Loft Film Fest's CICAE Arthouse Cinema Award. Lily Gladstone delivers the best competition film performance as Jax, a conflicted Native American woman compelled to embrace her family and heritage, but she takes a criminal path to preserve her and her niece's (Isabel Deroy-Olson) emotional solvency. Over an 86-minute runtime, Trembley, Gladstone, and Deroy-Olson offer a constantly gripping, complex narrative where the two female leads share a resilient bond while facing several moral crossroads. "Fancy Dance" provides a wonderful opportunity for global audiences to absorb Gladstone's winning performance, gather some insight into tension within the United States heartland, and witness a moving, beautifully filmed celebration of Native American culture, a moment accompanied by a stirring ballad. Trembley has directed documentaries, a narrative short, and television, but "Fancy Dance" is her first feature-length narrative film."

Fancy Dance
USA, 2023, 91 minutes
Genre: Crime Drama / Original language: English
Since her sister's disappearance, Jax (Lily Gladstone) has cared for her niece Roki by scraping by on the Seneca-Cayuga Reservation in Oklahoma. At the risk of losing custody to Jax's father, the pair hits the road and scour the backcountry to track down Roki's mother in time for the powwow. What begins as a search becomes a far more profound investigation of the complexities and contradictions of Indigenous women moving through a colonized world.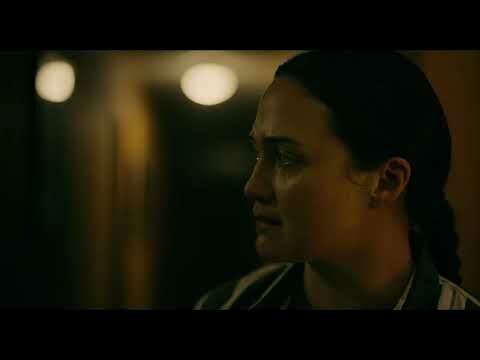 By playing the video, you accept YouTube's privacy policy.
Credits & Casting
Directed by: Erica Tremblay

Written by: Miciana Alise, Erica Tremblay
Cinematographer: Carolina Costa
Editing: Robert Grigsby Wilson
Music: Samantha Crain

Cast: Lily Gladstone, Isabel Deroy-Olson, Ryan Begay
Production:
The Arthouse Cinema Award
The CICAE Arthouse Cinema Award was conceived as an impetus for a film to have a wider recognition as a work of art and to stand as a mark of quality for cinema-goers and cinephiles.