H wins the CICAE and AC/E Award for best Spanish film direction at the 19th Festival de Sevilla
The film H by Carlos Pardo Ros received the Arthouse Cinema Award, as part of the AC/E Award - the prize for the Best Spanish Film Direction by the Acción Cultural Española at the 19th Festival de Sevilla.
The jury, formed by Joan Parsons (Queen's Film Theatre, Belfast, UK), Frédéric Cornet (Cinéma Galeries, Brussels, Belgium) and Dina Pokrajay (Dokukino KIC, Zagreb, Croatia) stated as following:

"We want to celebrate this film for the way it explores grief through multiple narratives, bringing us into cinematic trance through repetition and disorientation. The sense of losing individuality through a primal collective experience, a visceral piece of art."

H
Spain, 2022, 67 minutes
Genre: Documentary / Original language: Spanish
In the 1969 running of the bulls in San Fermín, a bull killed a man with a goring to the heart. Only one initial to identify him, H., and a thousand questions about what happened in his last hours alive. In the San Fermin festival of today, Carlos Pardo Ros (also producer and co-founder of the collective lacasinegra) stages the drift of H.: millions of people who merge into a single desiring entity, a handful of ghosts who walk between the pleasure and death drive of the fiesta, of all those nights that we wish would never end. A film that is "an impossible cross between the nihilism of Gaspar Noé and the transcendentalism of Terrence Malick", according to critic Manu Yáñez.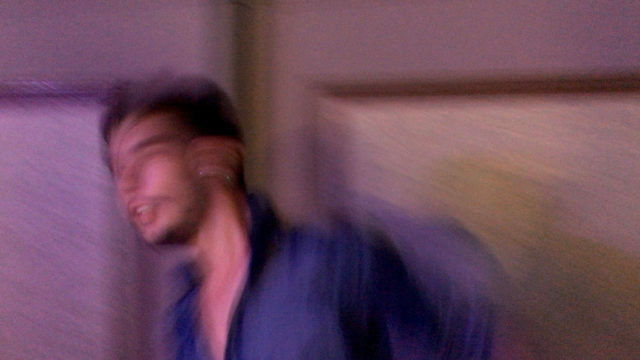 Credits & Casting
Directed by: Carlos Pardo Ros
Written by: Pablo Gisbert & Carlos Pardo Ros
Cinematographer: Gabriel Azorín, Teo Guillem, Óscar Vincentelli & María Antón Cabot
Editing: María Antón Cabot

Production:
The Arthouse Cinema Award
The CICAE Arthouse Cinema Award was conceived as an impetus for a film to have a wider recognition as a work of art and to stand as a mark of quality for cinema-goers and cinephiles.